UPDATE OF OUR JUNIOR CHAMPIONS DAY
SEPTEMBER 18TH AT REC ARENAS. Richmond ec.
Including our Star in the Making Grand Final -
first 3 in the final will receive a JM EQUESTRIAN Championship Rug!!!

JM / REC ARENAS 'SUPPORTING JUNIORS AND THE FUTURE OF OUR SPORT'
FANTASTIC PRIZES ON OFFER IN EVERY CLASS - rugs to all our winners.
***CLASS 1 OF THIS SHOW WILL BE A 75CM OPEN TO ALL BUT WILL INCORPORATE A STAR IN THE MAKING QUALIFIER FOR ELIGIBLE COMPETITORS***
Qualified Combinations so far - Good luck everyone!
Billy Two Rivers & Zoe Shields
Bailey VII & Anna Mould
Boyles Butty Boy Ameilia Brennan – Vaccaro
Banner Bright & Harry Cunningham
Classic Concerto & Mia Grey
Captain Blackjack & Chloe Johnson
Clonross Star & Sadie Hancock
Faith VI & Talulah Whittington
Finding Pearl Codie Linton
Foxhollow Lord Neson & Ellie Marron
Gelynos Rosie & Samantha Gardener
Gort Lucky Grey Sadie Hancock
Hurricane Hamish & Dayna Francis
Honey Bear Taylor Davison
Hey Mickey & Jessica Cunnnington
Innovation IV & Isabelle Davis
Lots of Dots & Abi Leadbetter
Little Ticker Olia Sagar
My Arcturus Olivia Wrathall
Real Cool Dude Sarah Proudley
Tiny Heiress & Oliver Stanley
My Arcturus Olivia Wrathall
Little Ticker Olia Sagar
Little FI & Heidi Samson
Max Dun & Jessica Cunnington
Midsummer Madness & Harry Cunningham
Shalom Lass Samantha Gardener
SEE DIARY FOR FULL SCHEDULE
*************************************
JM EQUESTRIAN / REC ARENAS BLUE CHIP
CHAMPIONSHIP QUALIFIERS 2016/2017
BLUE CHIP 'Animo' Pony Winter Discovery
Championship Qualifier October 2nd 2016
BLUE CHIP'Joshua Jones' UK Winter
Discovery Championship Qualifier October 15th 2016
BLUE CHIP 'Animo' Pony Winter Novice
Championship Qualifier November 19th 2016
BLUE CHIP HAYGAIN Hay Steamers
Diamond Championship Qualifier 4th December 2016
BLUE CHIP Horsequest UK
Pony Sapphire (Newcomer) Championship Qualifier December 11th 2016
BLUE CHIP HorseQuest UK
Pony Coral (Foxhunter)Championship Qualifier 11th December 2016
BLUE CHIP Pro Sparkle
JC/JA Championship Qualifier 11th December 2016
BLUE CHIP Joint RLF Power
Senior Championship Qualifier 28th January 2017
BLUE CHIP DDS DEMOLITION
1.25m Winter Championship Qualifier January 28th 2017
BLUE CHIP Karma Performance
Senior Championship Qualifier 29th January 2017
BLUE CHIP 'ARIAT STAR'
Championship Qualifier 25th February 2017
*************************************
August 18th Seniors at REC.
September 14th Seniors at REC.
September 18th JUNIORS at REC.

*************************************
GYS MINI MAJOR / ROYAL HIGHLAND / SCOPE FESTIVAL 2016 at JM/REC ARENAS.
Well done to everyone who competed at our show. Lovely to seeing everyone cheering each other on! Many thanks to our fantastic sponsors and to those who made this happen.
.. Full Write Up Here ..
*************************************


BS PONY UPDATE 2016!
PONY NOVICE REGIONAL FINAL JUNE 12TH
We are looking forward to running BS shows at Rec, Stainsby, Waterford
& Burgham and classes at Countryside Live and
The Star of the North/Ann Brannen Memorial shows.
And really looking forward to my first year working with
The Great Yorkshire Show SJ Committee.
Lots of qualifiers on offer all year at our shows and 'special' prizes too.
Many thanks for all your continued support and sponsorship.
All the very best Janice & Alan xxx
Contact Janice 07906468450 for any details

*************************************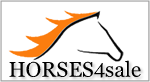 REC/JM/HORSES4SALE.NET WINTER SERIES
RUGS. TROPHIES. SADDLE CLOTHS
& FANTASTIC PRIZE FUNDS AVAILABLE!!!
*************************************
STAR OF THE NORTH 2016
The final league tables have been concluded and our Gala Night will be announced soon. Well done to everyone who took part and good luck in the finals.
Janice & Paula xxx
STAR OF THE NORTH 2016 FINAL PONY LEAGUE TABLES
STAR OF THE NORTH 2016 LATEST HORSE LEAGUE TABLES
*************************************
What a great 2015 northern showcross final
and relay at countryside live
.. read more about it ..
*************************************
The TOP 12 Yrs & UNDER RIDER/PONY COMBINATION 2015
VIEW NEWS AND FINAL LEAGUE TABLE
*************************************
THE ANN BRANNEN MEMORIAL SHOW IN AID OF MACMILLAN CANCER RESEARCH & MARIE CURIE
Show Organisers Peter & Paula Allen, Janice and Alan Mewse and Christina Foley got together with John & Emma Brannen to create a show with a difference.
The show was in memory of Johns mum Ann Brannen who was passionate about showjumping. Ann was a Judge, Deputy Area Rep and Treasurer for Area 12a for many years following in her father Norman Stevensons footsteps who was also Area Rep for many years. Ann loved hunting and was a member of South Durham pony club from a very early age.
The show was about bringing Anns passions together for a weekend of unforgettable competition. It kicked off on Saturday evening with inter-hunt and pony club classes. Eight hunts including the South Durham, Braes, Morpeth & Tynedale, Cleveland,Hurworth & 'Todd Hunt gained points throughout the evening to win The Ann Brannen Memorial Perpetual Trophy kindly donated by Liz Eagles 12a Area Rep.
Classes on the Saturday evening included The Handy Hunter, Ride and Drive, Masters Class and a High Jump.
South Durham (Anns hunt) won the evening and raised the trophy & the roof at this memorable event and the trophy was awarded to Gareth Watchman, Chris Moorhouse & Charlotte Arnold the winning South Durham Hunt by Anns husband David Brannen.
The evening also featured a pony showjumping class in memory of Janet Scott all proceeds of this class went to Marie Curie and this class was won by Ria Scott on Woodpeckers Golden Flash with in second place Jake Gibson who donated the entire contents of his money box to the Janet Scott Marie Curie class with Swansea Jack and in third place Kaitlin Fannen & Midnight Thunder and the class was sponsored by Alan Scott.
An Auction of donated prizes including a weeks villa holiday in Lanzarote kindly donated by The Robinson Family, Helicopter ride kindly donated by The McCullagh Family , plus a crate of Champagne donated by Les Moorhouse. Jack Watson bought the Villa prize and the Champagne with a fantastic bid, and Barry Johnson won the helicopter ride with a very generous bid too.
A very popular Horn blowing competition entertained the packed crowds and was won by Ross Crawford who won a bottle of Champagne.
Sunday was all about the Senior BS Showjumping and Stainsby Grange was packed to the rafters with spectators raising over £1000 on the door alone.
Every class sponsored by local competitors and familys from the area and most of the riders also donated some prize money back to the charity.
The day was a huge success. Organisers, staff and Judges gave their time for free and the atmosphere was fantastic. There were also trophies for every class, and the sashs and rosettes were all made free of charge by Pat Leighton and Ian Brown.
Paula, Janice & Christina were overwhelmed by the generosity and kindness of all the people, riders and spectators who came to remember Ann and all thoroughly enjoyed planning the event and making it happen. Janice said it had 'took over our lives' over the last few weeks but the effort and team work was well worth it and had been very emotional as we had all previously worked together as a committee along side Ann in the area for many years.
At the last count the weekend raised an amazing £12,000.00 in aid of Macmillan Cancer Research.

***************************************************
2015/16 British Showjumping Dates:
Winter AMATEUR qualifier March 12th and 13th 2016 with other qualifiers to be advised soon when available.
JM EQUESTRIAN
Oct 4th Senior Cat 2 REC
Oct 10th & 11th 2 day Juniors at REC
Oct 21st Seniors REC
Oct 25th Juniors STAINSBY
Nov 4th Seniors at REC
Nov 8th Seniors at REC
Nov 22nd Juniors at STAINSBY
Nov 29th Seniors at STAINSBY
Dec 5th Seniors at REC
Dec 6th Juniors at REC
Dec 12th & 13th 2 day Seniors at REC
Dec 30th Juniors at REC
Jan 3rd Seniors at REC
Jan 13th Seniors at REC
Jan 16th Seniors at REC
Jan 17th Juniors at REC
Jan 23rd & 24th 2 day Seniors at REC
Jan 31st Juniors at STAINSBY
Feb 17th Juniors at REC
Feb 21st Seniors at STAINSBY
Feb 24th Seniors at REC
Feb 27th Juniors at REC
Feb 28th Seniors at REC
March 12th & 13th 2 day Seniors at REC including AMATUER Q
March 20th Juniors at REC
March 27th Seniors at STAINSBY
March 30th Seniors at REC
---
JM Equestrian has been established in the North East for a number of years now with a reputation for running reputable British Showjumping shows both at Junior and Senior level. Janice and Alan Mewse have dedicated their time to building that excellent reputation.
Are you looking for: